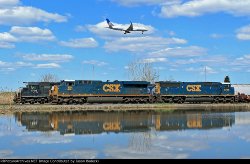 Welcome to the RRPictureArchives.NET contributor site of Jason Bialecki.



Prophesy of the Coming Messiah

He Was Pierced for Our Transgressions (Isaiah 53:5)

But he was pierced for our transgressions,

he was crushed for our iniquities;

the punishment that brought us peace was on him,

and by his wounds we are healed.




Prophesy of the Coming Messiah Fulfilled

Jesus Appears to Thomas (John 20:24-29)

Now Thomas called Didymus, one of the Twelve, was not with the disciples when Jesus came. So the other disciples told him, "We have seen the Lord!"

But he replied, "Unless I see the nail marks in His hands, and put my finger where the nails have been, and put my hand into His side, I will never believe."

Eight days later, His disciples were once again inside with the doors locked, and Thomas was with them. Jesus came and stood among them and said, "Peace be with you."

Then Jesus said to Thomas, "Put your finger here and look at My hands. Reach out your hand and put it into My side. Stop doubting and believe."

Thomas replied, "My Lord and my God!"

Jesus said to him, "Because you have seen Me, you have believed; blessed are those who have not seen and yet have believed."




You may browse my collection of pictures via the menu located on the left hand side of the page. I hope you enjoy the collection and thanks for stopping by!